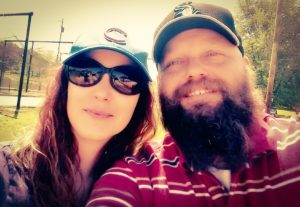 My name is Bettina, I am a 30 something, originally reluctant (but loving it now) stay at home mom of 3 and step-mom to 1. After living in cities like Chicago, Indianapolis and the Tampa Bay area, I and my family have settled in rural Indiana. I am an ordinary mom, just like everyone else. Sometimes my kitchen is really dirty, my laundry is piled up, my kids are on my last nerve, and unlike many websites and blogs, I don't pretend to be perfect.
This blog was born out of the wanting to share experiences with others because I wasn't finding an online community, where a mom with a pile of dirty clothes on her kitchen table, could be comfortable. I was trying to make decisions about homeschooling, gardening, raising rabbits, and eating healthier, among many other things, and though there were rabbit blogs and homeschooling blogs, gardening blogs and farm blogs it seemed that if you were anything less than a mega-Christian, farm living, dedicated workout-holic, with a green thumb, and someone who already had it all figured out, there was no place to look and feel "at home".  I started this blog to share my craziness, my family experiences and more with others, hoping that those who visit will be spared the mistakes I have made and might find useful information!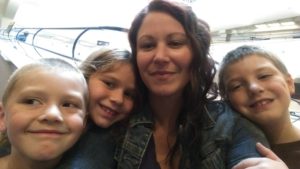 I enjoy having fun with my family and I hope that you will be able to feel that and take away an idea that you can put your own creative spin on. Please follow me on social media and let me know who you are. As women, as parents, as humans, we need to empower each other without judgment and I hope to do that here.
I hope to blog up a storm, but I know myself lol, can you say BUSY…what am I saying, you are too…so check me out on Facebook for the quick pics and one liners of our daily lives!
Thanks for stopping by, I wish you all the best!
Bettina + Fam 🙂
P.S. I do have a Donate button here and there throughout the site… it isn't to get rich, lol, it is simply there for that 1 in 1000 person who might find such value in something I wrote, or one of my kids' book reviews, or who wants to help with our Little Corner Library and feels led to donate. These funds will invariably go to buy books for our family's public library… see more here.