Unusual but Fun Easter Idea
My oldest and middle child are only 50 weeks apart, in fact my second born was due on my first born's birthday, but I had to be induced and that "awesomeness" wasn't to be. Sometimes their birthdays are right after Easter, depending on when it falls, and for a preschool birthday party one year I bought some discounted Easter confetti eggs for Easter as party favors.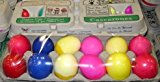 I purchased a couple cartons of eggs that were a dozen eggs each, made with actual egg shells and filled with confetti, to be thrown or stepped on. I only paid $1 a carton but they were originally $7, which I would have never paid, but being that they were discounted and looked different, I thought I would try them. The kids had a blast, they liked making the eggs explode and neither the teacher or I had seen these before. The teacher wasn't thrilled with the mess, though I stuck around to vacuum and after done she admitted the mess was worth the fun!
When the next Easter started approaching, I knew I wanted to get some of these eggs for the kids, but didn't want to pay $7 a carton, so I sat out to make them.
Before you begin, figure out if you are going to use the egg innards at the time of cracking the eggs or if you would rather save the eggs over a period of time. I started with a dozen eggs and decided to make quiche with them, one to eat and one to freeze.
See some quiche recipes here.
Getting Started
So I cracked the eggs all at once. If you don't like eggs or your family doesn't really eat eggs but you don't want to waste them, you could wash out each egg shell as you use them and store them until you have a dozen. Either way, the first thing you need are eggs. You will also need egg dye, matching tissue paper or white tissue paper with matching (to dye color) markers, glue stick and fillers (glitter, stickers, confetti, money and so on).
Next, take a spoon and lightly crack the bottom of an egg until it lightly cracks. Then take a toothpick to push a small hole through the crack. Carefully make the hole big enough to allow the egg to pass through, turn the egg over and dump the innards into a bowl (or pan). Once you have your eggs emptied, gently wash the eggs in hot, soapy water and allow to dry.
While your eggs are drying, set up your egg dyeing area (box, food coloring or however you normally dye eggs). Once your eggs are dried and your dye is ready, place an egg shell into the dye. The dye should fill up the egg, holding it under water, but might need a little help with a spoon. Allow the egg to dye like normal and allow to dry.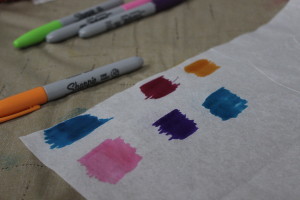 Again, while your egg is drying, either take correlating colored tissue paper or color a white piece with a similar colored marker and cut the tissue paper big enough to cover the hole of the egg but smaller than the bottom of the egg, and set aside.
Once you are sure your eggs are dry on the inside, start filling them with confetti, stickers, money, glitter (can you say glitter bomb!) or a mix of these. Take your glue stick, glue around the hole on the bottom of the egg, place the cut tissue paper over the hole, pressing lightly and set eggs bottoms up in an egg carton to allow glue to dry.
Have Some Fun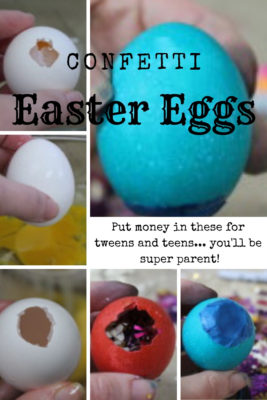 Lastly, hide them, put them in the baskets and watch the kids have fun with them. My kids thought they were fun, the boys treated them like bombs and the girls liked jumping on them. I would say that if you need many for a class or a group, making them would be well worth it, the time spent was minimal, however, if a dozen is all you need and you only want the traditional confetti and glitter in the eggs, pick up the eggs at your local store or here on Amazon. Of course, if you are thinking of putting $ in these for older kids (talk about fun) or something else nontraditional, then making them is a must.
For more Easter ideas click here. Have a fun and yummy Easter!
Bet + fam 🙂
PS. This post has some affiliate links, read more about those here.


Please follow and like us: