Valentine's Day Treats
Valentine's Day is almost here and boy has it turned into a 3 ringed circus. From expensive jewelry to endless roses and gifts going to not just your sweetheart but to your children, their teachers and even pets, this holiday, which is originated from Bishop Valentine performing weddings in secret, has gotten out of control, however, you can still show your love, without going over board, and a great way to do that is food with love. Here are some cute Valentine's Day treats!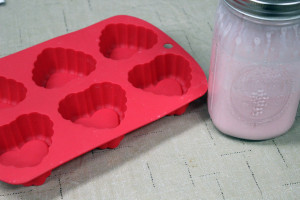 Every year I freeze pink milk (dyed or strawberry) into a heart mold and place the heart in my family's morning milk glass, however, my mold broke and I have yet to pick up one of the same size but I did find this one.
These hearts are a little too big to go into glasses of milk, so my plan was to put them into oatmeal. I tried this to make sure it would both work and taste ok, basically I made my oatmeal a little dryer and hotter than usual and placed the milk heart in. As it melted it cooled the oatmeal and also added a creaminess, yum. Of course, however, that morning my kids wanted cereal, so into the cereal the hearts went!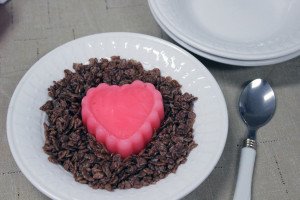 I also poured regular milk in with them as it was cereal. I was a little disappointed because things weren't as planned and I knew they would take forever to melt… they were essentially ornaments at this point, however, the kids loved them anyway. They really thought they were cool and we even were able to have a small discussion about how and why things freeze and melt, temperature and so on. So, win all around!
I don't go crazy for my kids for Valentine's Day, if it falls on a weekend, we might all go out for a lunch together, but if it falls on a weekday, lunch at home it is. I have in the past made sandwiches and cut them with heart cookie cutters. I posted about doing that on St. Patrick's Day, and though with shamrocks, I am sure you can get the idea, see it here.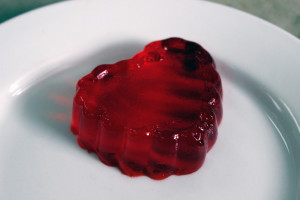 Last year I made jello hearts using the same molds that I used for the milk hearts. I just followed the instructions, greased the mold a bit (I used coconut oil and you couldn't taste it), poured Jello in, and allowed to cool in the refrigerator all night. They were a little trickier to get out of the molds though and I broke 2 of them at first, but the trick is to allow them to warm to room temperature and then right before serving, hold the bottom of mold in a hot bowl of tap water for about a minute, at that point flipping them over on a cookie sheet or wax paper should work.
Valentine's Day "Brinner"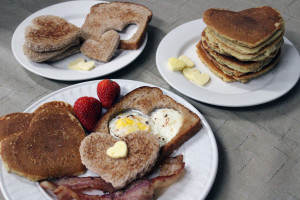 As a family, we love breakfast for dinner, so I made a big "brinner" for us, mainly for my husband.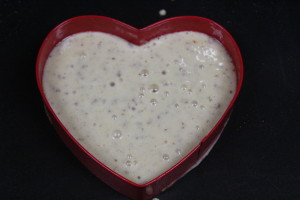 I first made heart shaped pancakes. Make sure to grease the cookie cutter or pancake form and know while they may not be perfectly shaped, they will please!
Next I wanted heart toast and eggs. I used the same shape to cut from the bread as I used to form the eggs and when the eggs were done, I simply inlaid them into the toast pieces.
I toasted the cut hearts to be used with butter or your favorite jam, made some bacon, added a few strawberries, some pink milk, of course and voila!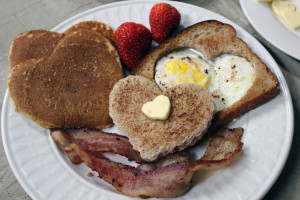 To make the heart shaped butter I used the smallest heart from this set here, and if this is all you do on normal toast and pancakes for your family, they will love that memory forever!
This would be an awesome breakfast for any occasion though… birthday, anniversary… you name it. My husband has even had fun using some of the cutters and molds. He's made me heart shaped eggs on Mother's Day before, which was awesome!
Have a sweet day!
🙂 Bet and fam
Please follow and like us: